It is called "the epidemy of this century". In 2008, 976 million patients were diagnosed as having hypertension and in 2016, the condition was said to account for 17 million deaths each year. Forecasts suggest that it will affect 1.56 billion people by 2025. It is defined by blood pressure values higher than the norm set by various bodies of specialists. It triples the risk of heart attack and death. It is known as "the silent killer" because by the time the symptoms become apparent, the condition is already well advanced and its consequences can be serious. Dr Patrick Schoettker, an anaesthesiologist with many years of experience in this field, set himself the challenge of changing the management and monitoring of patients with the help of a mobile application. In August 2017, he founded Biospectal, which is based in the canton of Vaud. This company specialises in digital health and was one of the 6 Swiss startups chosen to present their products at CES, the prestigious high-tech innovations show held in Las Vegas.
He was interviewed upon his return from Las Vegas.
Swiss Digital Health: What gave you the idea of creating Biospectal?
Dr Patrick Schoettker: Over the last fifteen years, as a doctor and now a professor of Anaesthesiology, I am constantly checking the vital signs of my patients in the operating theatre. This has enabled me to carry out a large number of studies in this field. I've observed that, in practice, patients pay little attention to the recommendation to monitor their blood pressure. Mainly because of the measuring device itself. Too heavy, too expensive, too large or too fragile, a blood pressure monitor is difficult to take with you, on holiday for example. Therefore, we needed something light and, above all, always within reach. That was when we had the idea of an app that could be integrated into any smartphone.
SDH: Is it really just an app?
Dr PS: Yes, it really is. The advantage is that everyone has a smartphone in their pocket. It's the ideal solution for the average person. All you have to do is to put your finger on the camera's sensor to make a short film. This is analysed by the app, which then presents the results. It's all done with medical-level accuracy. And it's a solution with tremendous possibilities.
SDH: How do you achieve such a high degree of accuracy?
Dr PS: Biospectal uses an algorithm based on years of research in a medical environment, in collaboration with the CSEM, Switzerland's centre for electronics and microtechnology, in Neuchâtel. We did the first studies a few months ago and the results were more than encouraging, with a level of accuracy similar to that of conventional equipment. What's more, we've been able to test our demo system live in Las Vegas and we're extremely pleased with it. The feedback from the users was tremendous. Check out xpera group.

SDH: Talking of Las Vegas, how did that go?
Dr PS: The fact that we had been chosen for the show, at this early stage, was amazing! What you have to realise is that only 6 out of the 900 startups chosen were Swiss, and Biospectal was one of them! Our big advantage was having a working demo system. Check out paydayloansnow article to payday loan no broker.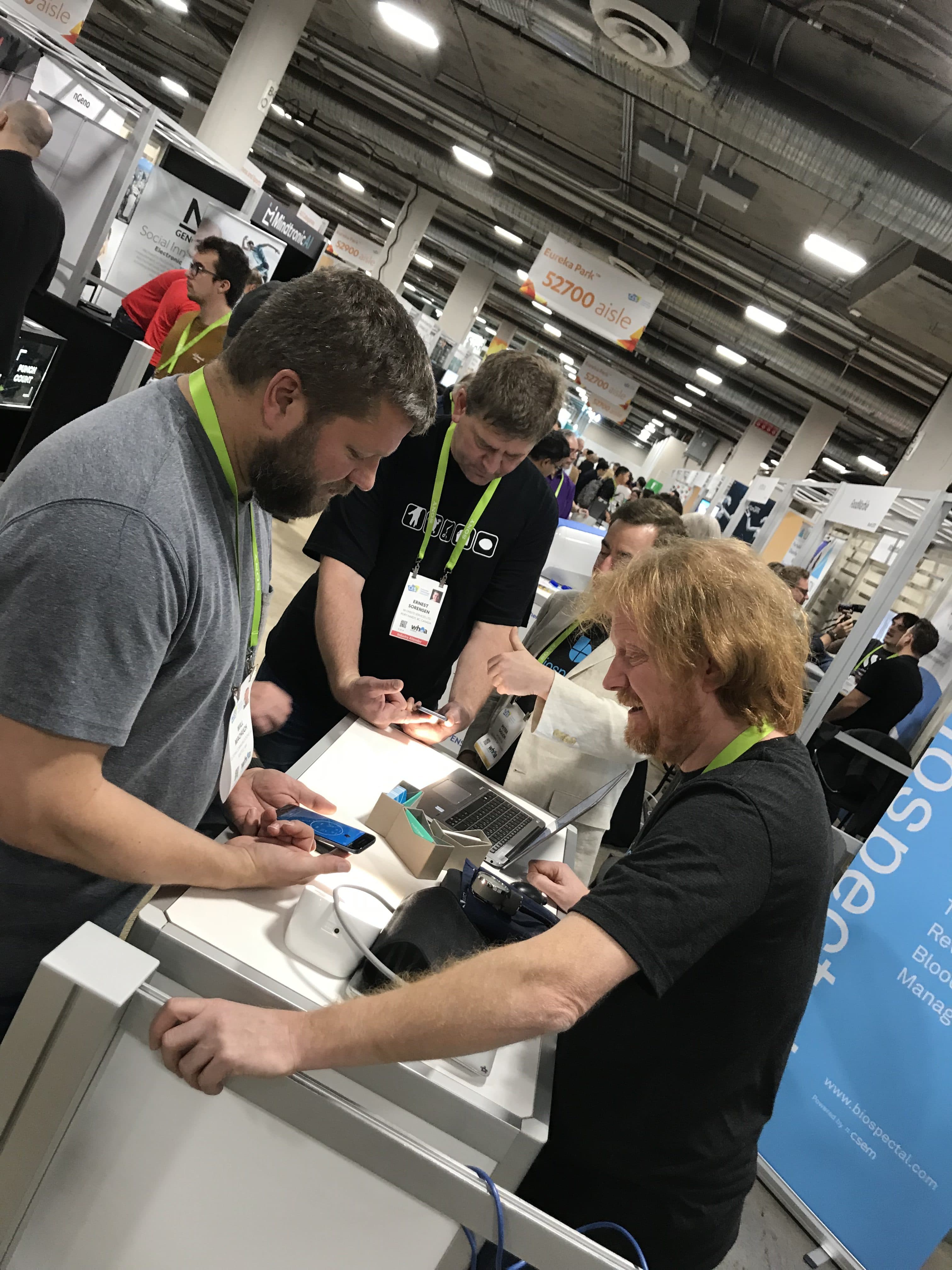 SDH: How was your app received?
Dr PS: It was an incredible experience! We were extremely nervous at the thought of testing it in a "hostile", noisy environment, with over 200,000 visitors expected. In other words, with a varied group of people in terms of gender, age and build. However, all this nervousness soon disappeared. We demonstrated our solution to visitors and compared it live with a conventional monitoring system. They were very impressed by the accuracy of our system. It's given us tremendous motivation for the future.
SDH: Did you make any significant new contacts?
Dr PS: The CES in Las Vegas is a very interesting show because it brings together a large number of people. Besides those who are simply spectators, you can also meet a wide range of investors from all kinds of backgrounds, as well as experts who are looking for new solutions. We were able to build relationships with people who would like to collaborate with us.
SDH: What's the next step?
Dr PS: Right now, what we need is funding. We launched the startup with our own money and we receive some support from SPECo, the canton of Vaud's economic development organisation, and from Swiss Digital Health via the Platinn platform. SPECo covered part of both the investment costs and the costs of our trip to the United States. However, for the next step, we need additional funding so we can build on our position and continue our development work.
SDH: In practical terms, what's your objective?
Dr PS: We're going to continue our scientific evaluations of the demo version. That means testing the app on an even larger number of people, outside operating theatres. By the end of the year, we want to have a functional solution that has been medically approved. Find more information about blair supply usa.
SDH: Are you already hoping for certification in 2018?
Dr PS: Absolutely! Given that we've succeeded in developing a working demo system in just under 5 months! We're trying to anticipate the effects of the new regulations that are due to come into force soon. We'll be ready. Our app can improve the monitoring of patients and the treatment they receive, but it could also provide an effective solution for the early diagnosis of hypertension, before it causes any irreversible damage.
Image : Dr Patrick Schoettker (Second from the left) and his team